Helix aims to provide the following abilities to a distributed system
Auto management of a cluster hosting partitioned, replicated resources
Soft and hard failure detection and handling.
Automatic load balancing via smart placement of resources on servers(nodes) based on server capacity and resource profile (size of partition, access patterns, etc)
Centralized config management and self discovery. Eliminates the need to modify config on each node.
Fault tolerance and optimized rebalancing during cluster expansion.
Manages entire operational lifecycle of a node. Addition, start, stop, enable/disable without downtime.
Monitor cluster health and provide alerts on SLA violation.
Service discovery mechanism to route requests.
To build such a system, we need a mechanism to co-ordinate between different nodes/components in the system. This mechanism can be achieved with a software that reacts to any change in the cluster and comes up with a set of tasks needed to bring the cluster to a stable state. The set of tasks will be assigned to one or more nodes in the cluster. Helix serves this purpose of managing the various components in the cluster.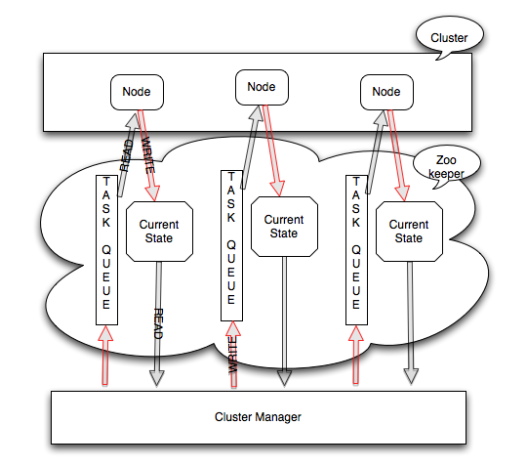 Distributed System Components
In general any distributed system cluster will have the following
Set of nodes also referred to as an instance.
Set of resources which can be a database, lucene index or a task.
Each resource is also partitioned into one or more Partitions.
Each partition may have one or more copies called replicas.
Each replica can have a state associated with it. For example Master, Slave, Leader, Standby, Online, Offline etc